Miri Yusif's Solo Concert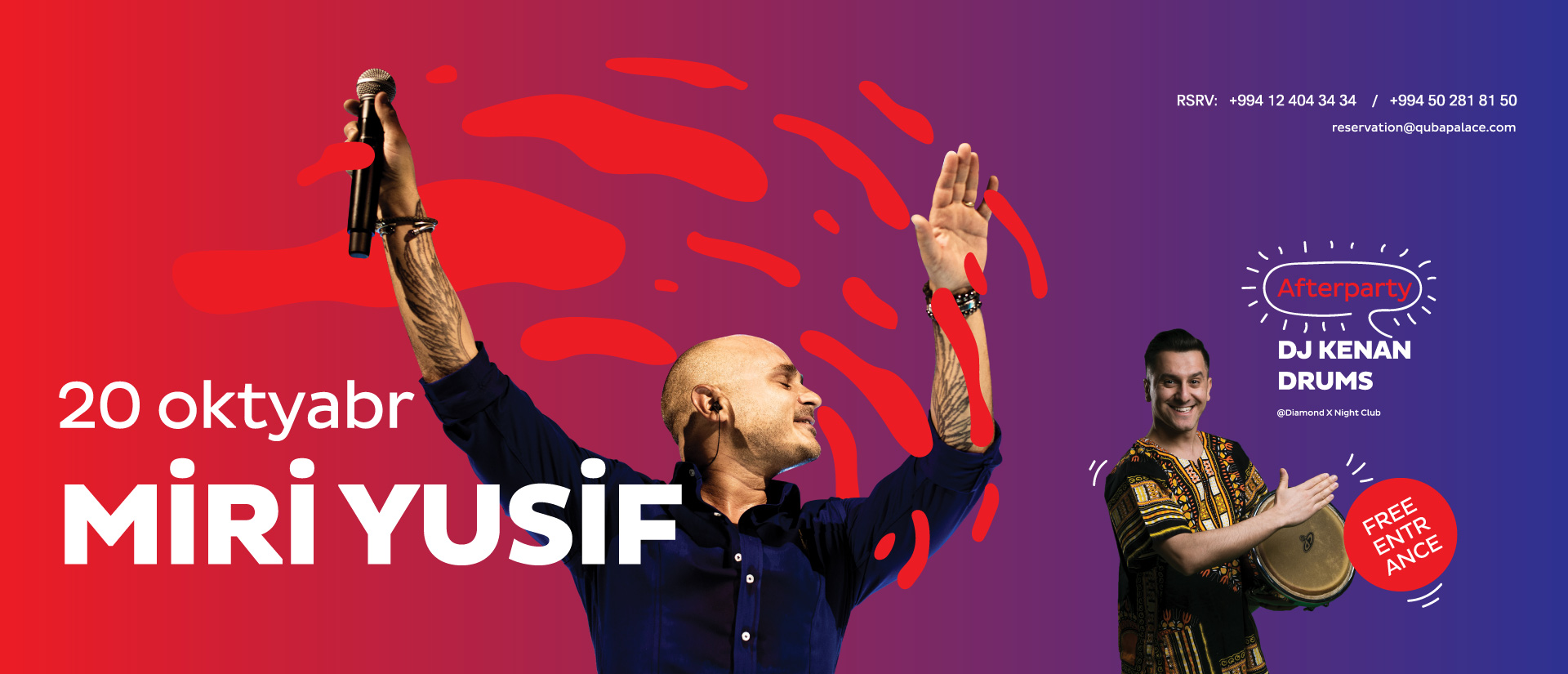 If the summer is over, it does not mean that the time for concerts has ended in our hotel. Conversely, everything is just beginning.
We are pleased to announce to all fans of Miri Yusif, that on October 20, our hotel will host a concert at which the singer, beloved by millions, will perform his best compositions. Information about the upcoming concert can already be found on social networks. But that's not all, after the concert of Miri Yusif, guests can expect incendiary after-party with the participation of DJ Kenan Drums. Note, that only guests of our hotel will be able to get on this show, so hurry to book a room by calling: +99412 404 3434 | +99450 281 8150.
The price includes: breakfast, gala dinner, a concert and some hotel services. Hurry up to get on this beautiful holiday!